Amsterdam greeted us with wide-open arms. The sun was shining, the people smiling, "coffee shops" inviting.
I immediately felt a sense of belonging. I guess because my mum is Dutch. Elderly women reminded my of my Oma, elderly men reminded me of Opa, and the language – while I don't understand a word – reminded me of home.
Of all the destinations we had been this was the first I was visiting for my second time. Last time it was a last-minute decision inspired by Frank, a fellow Aussie on my train from Munich, who remains to be one of my closest friends. That time I stayed at "Bob's Hostel". This time we walked down the cobblestone streets, over a number of sparkling canals and rang the doorbell of my friend's new family home.
In the three years since I last saw Nicola, she had fallen in love, got married, and brought the most beautiful little girl Zea into this world. There is something magic about that. And now, after living in New York for a few years, she had moved to Amsterdam. Her and Mike had created a list of wants, and the universe brought them everything on that list. Their apartment was HUGE. Three bedrooms, two massive living areas, a big park, pond and ducks across the road, and a roof-top terrace on its way. An example of "The Secret" in action. They were an inspiration.
Zea brought out a clucky side of me I didn't know I had.
The two of us went to the park and I felt an insight into what my life would be like had I made different choices in my past or what my life might be like, depending on my choices, one day in the future.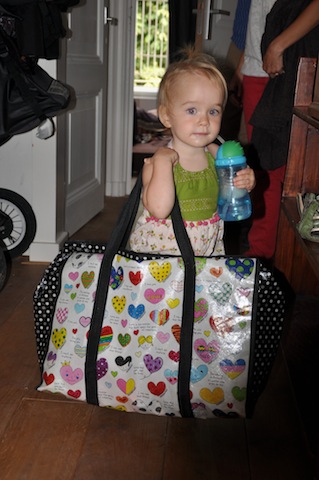 Feeding ducks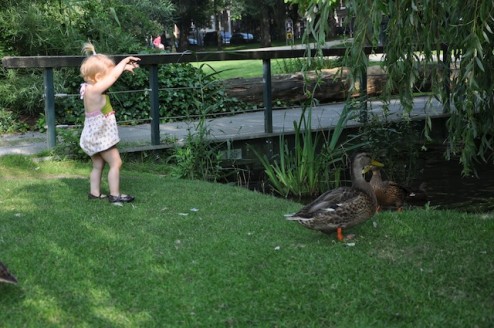 Roar!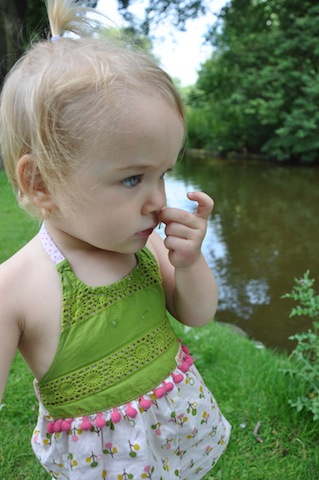 Smelling flowers
Playing in the sand
We went out, we stayed in, we cooked, we babysat, we ate brownies, we rode bicycles…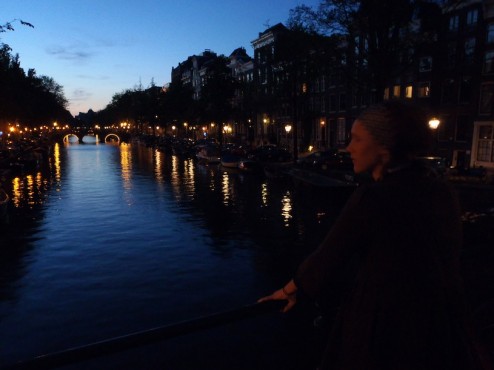 We planned to stay three nights but ended up staying four and I had my 29th birthday doing all of the above. Thank you Lisa, Nicola, Mike and Zea for making it a special day full of fruits, fun and surprises.