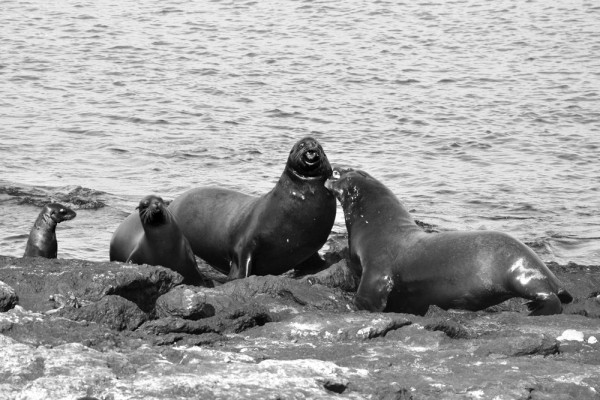 Empowering women has been said to be the "silver bullet" to ending poverty.
Studies have shown that an increase in the income of women directly correlates with increases in the education and nutrition of children. These children will lead longer and more fulfilling lives, and an upward spiral will begin as they can provide better education and nutrition to their children.
Increases in the income of men have no correlation with children's education and nutrition, but instead correlate with increases in spending on drugs and alcohol. This is a very sad picture to paint… and I wonder why this is the case?
I suppose the unchangeable fact that men can't physically give birth could have something to do with it however I do not think this means that fathers are innately less caring about their children than mothers. A child is half the father and half the mother so it makes sense that both have a innate biologically desire for their genes to live on. This is what all life forms, from plants to insects to animals to birds want to do: survive. This is the essence of evolution. This is the essence of life.
It makes me consider what kind of societal conditioning may induce the destructive gender issues around our world today.
I once asked a male friend of mine why men get into fights. He told me it comes down to sexual frustration. That silenced me. What can solve this? Only women. And the more empowered women are the more expectations they have of the man they want to be with… I just hope this does not lead to more sexual frustration and more problems than there were to begin with.
Urgh! It's so hard. Everything has a ripple effect. The best of intentions can lead to the most disastrous consequences.
Does this mean we should not bother empowering women?
Of course not. Empowering women to earn an income, to make their own choices and have an opinion that counts is extremely important. So too is empowering women to be involved in the top-end leadership of our world. But that's not everything.
Men must be empowered too, but maybe in a different way to the way our society does today. Pressures on men to compete, to "provide for their families", pressures to prove their masculinity, and to win the woman that will pass on their genes – these factors are evident in the animal world too. But humanity has developed the unique cabability of FORESIGHT. We can analyse our societal pressures and values, and adjust them in whatever way will allow our society to evolve into a better one.
I don't really know what point I'm trying to make. I have never felt my femininity hold be back from anything… so all of this is a bit foreign to me. I guess as I learn about gender issues for the first time these issues are playing on my mind. You are reading the babble as my mind tries to make sense of it all.
There is one thing I know beyond doubt and that is that both the male and the female genders have intrinsic, inseparable and invaluable roles to play in life. I suppose it's just now time to contemplate these roles and how we can structure society in a way that fosters both genders to maximize their potential and provide the most benefit for life on earth as a whole.
Unfortunately I'm sure that is much easier said than done…