Counting the days in Mumbai and the Golden Triangle I probably spent a total of one week in what most seasoned travelers would laugh at me for calling raw-India. It was raw enough for me. And I definitely didn't shed a tear as I stepped on the plane.
The overnight train (in first class) was easy, hop on at 1230am, get off at 6am, and in between catch a few tunes on the last of my iphone battery and a few winks of sleep. I'd organised for Mohan, my friend's driver who had hooked me up with the friend with the dodgy car, to pick me up at the station. I figured it was a little risky – seeing as his car might be the same as his friends – but I was willing to give him the benefit of the doubt. At least I have some connection with this guy as opposed to the random taxi and tuk tuk drivers that bombard you when you step off the train.
This time my faith in humanity was rewarded. Rewarded with a fricking cool car, a quick tour around the city, chai tea local style, and a good connection for future purchases I might want be sent to Oz, and travelers I might want to point in his direction (no I'm not getting a commission)… Seriously, Mohan and his 1950s ambassador car, were awesome!!!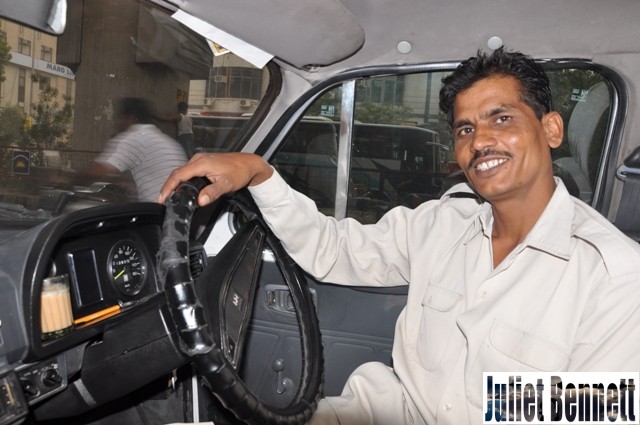 Mohan. If you're going to Rajistan and want to do it in this cool a/c car, let me know and I'll pass on his details.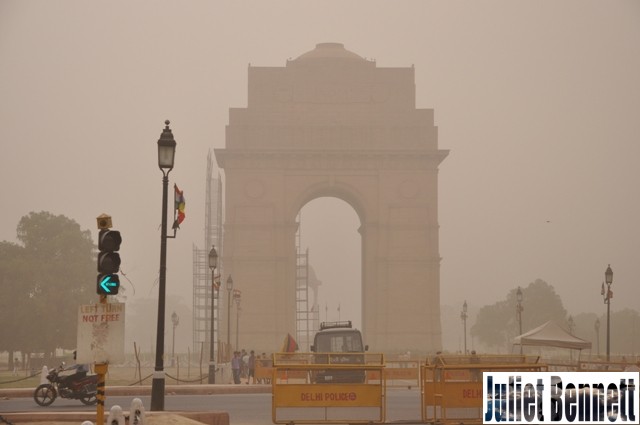 India Gate – a war memorial for lives lost in WW1, 90,000 Indian soldiers fighting on behalf of the British Empire who were occupying India.
An impressive looking temple we drove passed. I think Mohan said it was Hindu, but don't quote me on that – I was quite tired.
Tea local style.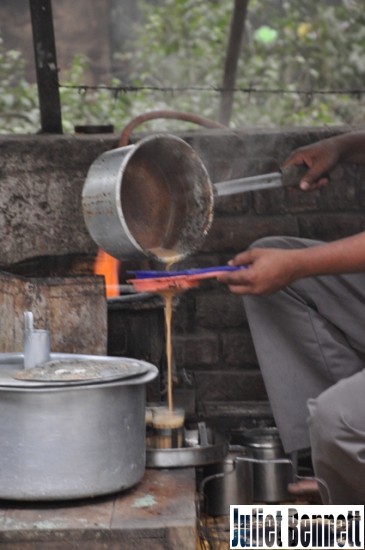 Presentation is everything. I love these little glasses that fit neatly into a wire-tray of glasses. So cute!
It was very very VERY good tea. And the biscottis, a wholesome breakfast.
…
It was a golden end to my blink-and-you-miss-it Indian adventure. Farewell Golden Triangle. Goodbye India. Hello Nepal!!!