"There is nothing new under the sun," I said to Jonny, my housemate and a source of much inspiration these days.
"What about this table?" he asked.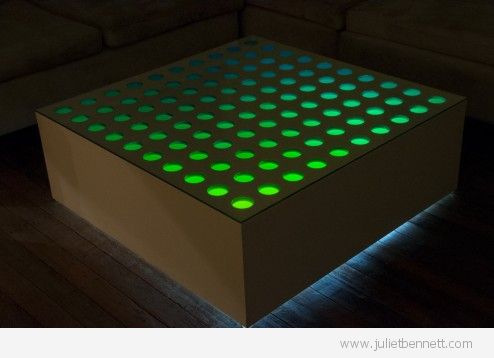 "And this plant? and you? and me? There is no other table like this, or plant, and no other person who are us…" he continued.
"But tables are nothing new," I answered. "Your table is awesome, and unique and special, but it builds on things from the past: the idea of a 'table' for one, the idea of 'electricity' for another, the idea of circles, and florescent colours—these things that are not exactly new…"
"But is there another table just like this? Or a plant exactly like that? Or another person exactly as you are?"
Jonny was right. His table is his, and there is not one other table that is the same (though he also made a red version, but again – it's not exactly the same.)
"I suppose there is something new under the sun!" I cheered.
It depends on your perspective: in a way there is nothing new, and yet in another way everything is new.
In a way the same stuff is happening today as it was two-thousand years ago, yet each experience of it is unique and wonderful and new.
Maybe Ecclesiastes had it wrong. There are many things new under the sun, if you care to take notice of it.